The Traveler's Toolkit
Take a little of the magic of Journey into the world's favorite tabletop roleplaying game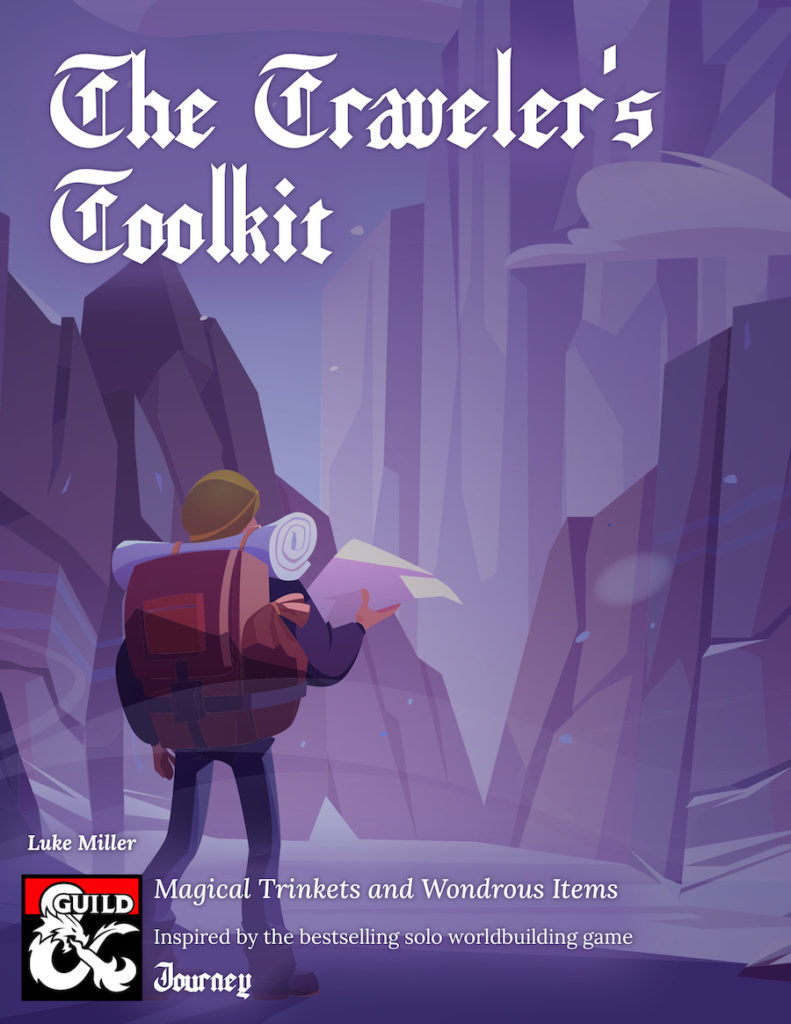 Inspired by Graycastle Press' own bestselling solo worldbuilding game Journey, created for dungeon masters, writers, and the Uncommonly Curious, this collection of items will add some excitement to your campaign!
These items have been inspired by the idea of taking a journey, with tools and items that will enhance your travels and explorations and put new tools and abilities at your disposal.
All items in this collection are 5e compatible and ready to be dropped into equipment lists and loot tables for your campaign.
You can download the Traveler's Toolkit for free on DriveThruRPG!